I have to give it up to the CW. They manage to air shows that feature fake towns where I want to live! Here are my favorites.
Capeside, MA - "Dawson's Creek" was a favorite from the late 90's. Hands down, it had the best soundtrack. I suppose that ages me, yes? Oh well. I've been rewatching the series, thanks to Netflix. While the fashion leaves much to be desired, the idyllic small town of Capeside is still appealing. The series was filmed in Wilmington, NC. My friends and I used to talk about taking a road trip up the coast to see the real Capeside. Oh, youth.
Stars Hollow, CT - Stars Hollow, how I love thee? The quaint stores. The quirky residents. The Dragonfly Inn. Luke's! As a Florida girl, there is not much around here that is quaint and charming. It was nice to escape to Stars Hollow once a week! Sadly, Stars Hollow only existed in a Southern California film lot.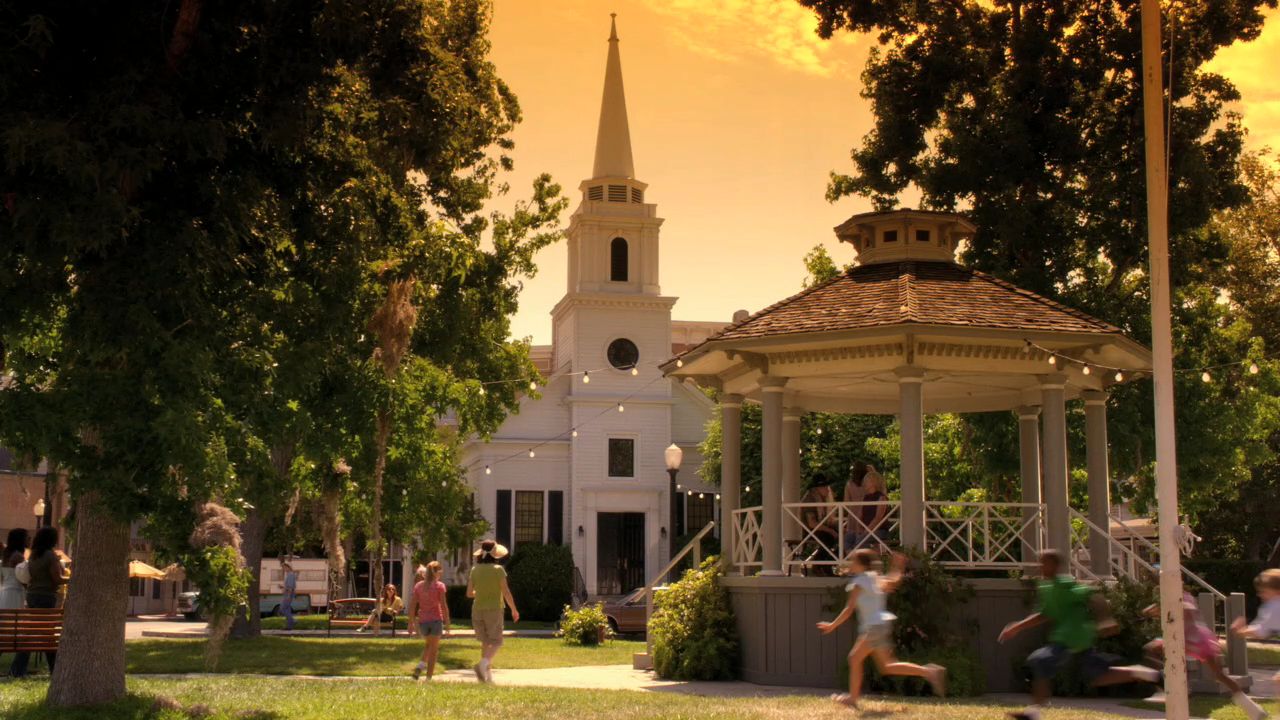 Bluebell, AL - Doesn't this gazebo look familiar? Good to know that the old Stars Hollow lot is finding a new life as the set of "Hart of Dixie". They take a page from the Amy Sherman-Palladino world and filled Bluebell with some quirky characters. However, I find HoD's characters a little more believable -- Southerners are just a touch odd in the best way possible :) I'd die to live in the Mayor's house. I dig the vintage Southern style as well.
Do y'all watch any of these shows? Let me know if you'd be my neighbor!